I'd like to download files from S3 to KNIME server.
I got below error message from KNIME server console.
"ERROR Download 4:105 Execute failed: Illegal char <:> at index 27: C:/Program Files/KNIME/http::"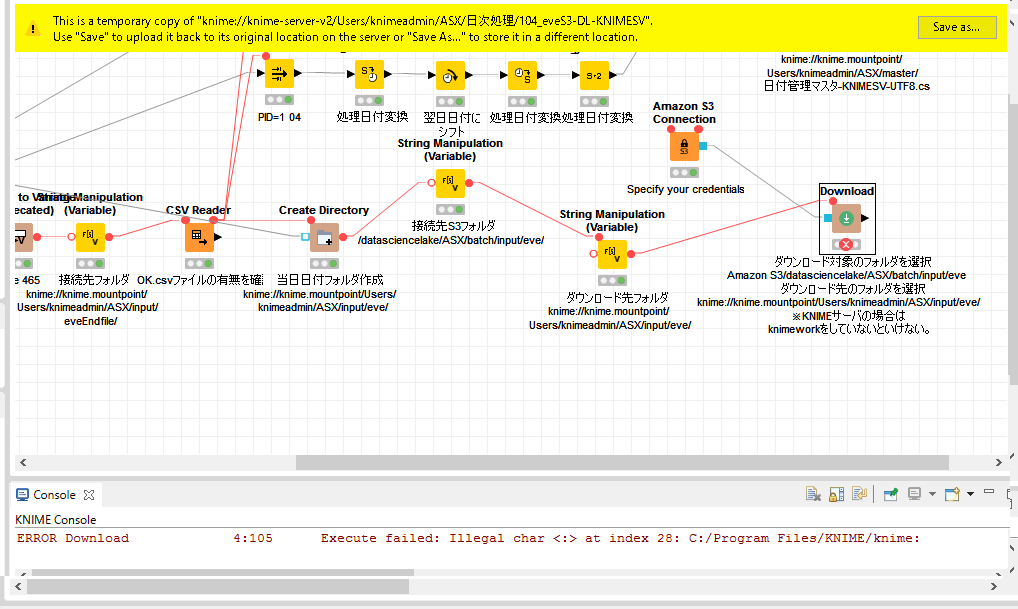 I'd like to download files to below folder.
"knime://knime.mountpoint/Users/knimeadmin/ASX/input/eve/yyyymmdd".
But failed .
Could you teach me how to indicate file path or other altanative method.
Thank you,
Taku