In a dir are a number of xml files. With Generic XML reader I try to retrieve data from these files with XPath query "//transfer/skippedwells/w" .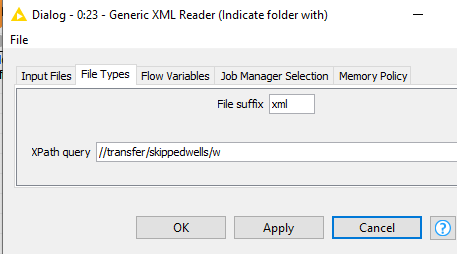 And this works fine.
But now the problem. Sometimes there are no "skippedwells" in a file and then we get an error message.
What I like to do is to check the content of the xml files and check if there is the path "//transfer/skippedwells/w" if so then continue with the file and if not then don't process this file.
Does anyone know a solution to check the content of xml files before processing them
Thanks