Hello,
I have been trying to create a workflow that does image classification through transfer learning using the Kaggle dataset malignant vs benign skin cancer classification. Link: Skin Cancer: Malignant vs. Benign | Kaggle
I used ResNet50 and did not include the top, added some Keras layer nodes instead and could use the Keras Network Learner and Network Executor Node. However, the confusion matrix output shows that every picture in the test set is classified only as one class (malignant) and the Learning monitor looks slightly off as well. I used 1000 images, equal classes, and partitioned them using stratified sampling. The DL Network also posed no issues.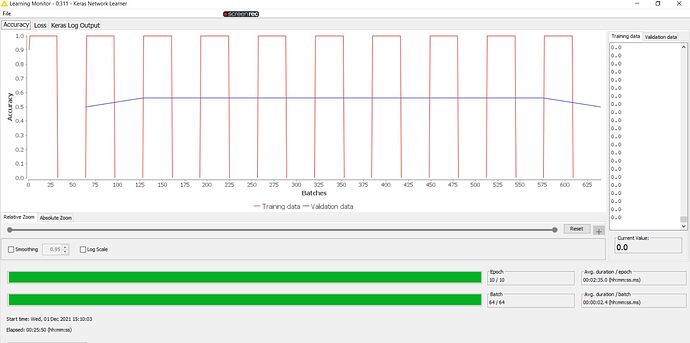 Are there any suggestions on what could've gone wrong?