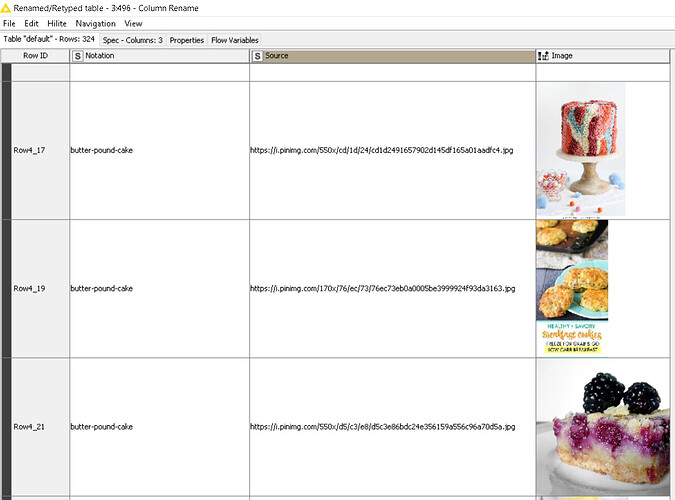 Hi, I have a table output like the one above. I am trying to create JPG files from the third column while naming the images with the first column. This is my first time doing image processing in KNIME.
I tried to use the Image Writer (Table) since I have multiple images, but it asks for "ImageValue". What does that mean? I then tried the Image Writer, it works out okay, but I'm not able to pick the first column as the filename column without the directory box being disabled.
Please help. Thanks in advance!