Hi all,
I want to import a csv file from SharePoint Online to my workflow but unfortunately I'm struggeling to connect the variable import name with the csv reader.
There is a new csv file in the SharePoint folder every day including the current date in the file name.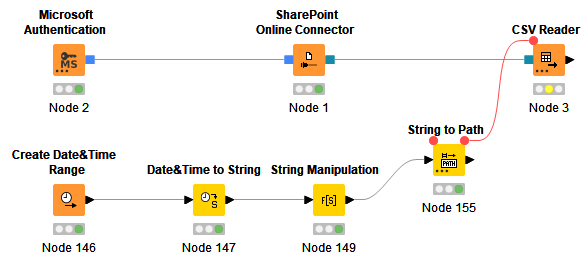 What I've done is the SharePoint Connection on the top row and the definition of the variable import path (depending on the current date) below.
Unfortunately the csv reader node doesn't offer me the created path in the variable settings.

The file reader node which is able to work with the path flow variable I've created doesn't offer the File System Connection Port to connect to SharePoint Online.
Do you have any idea how to solve this?
Best regards,
Daniel