I made a post Improvement Idea: Make it easier to explore connections between nodes in a workflow. today and @Iris reacted immediately suggesting to introduce metanodes to make large workflow less cluttered. This made me think about what I dislike about metanodes so I don't use them much often. The most obvious issue for me is metanodes ports get easy unclear when their number rises. Let's consider wrapping a cohesive part of a workflow into metanode. I often end up with something like this: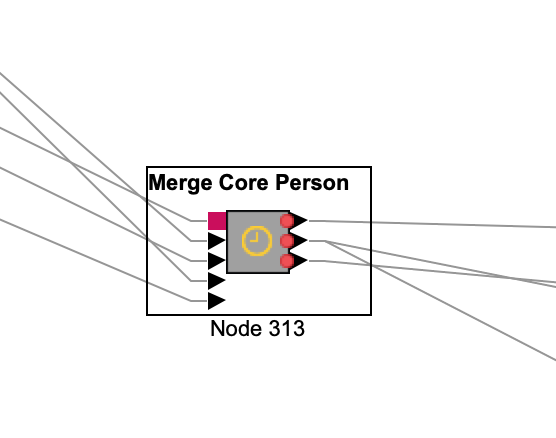 The logic within the metanode joins couple of tables and merges current data with new and updated records. It doesn't interact with database so it produces merged data as one table and data to be inserted and updated as another two tables. We can see it's hard to distinguish among input ports. I believe this could spare much time we usually spend on investigating workflows or solving problems.
What I think could help would be if there were an option to name the ports in the metanode configuration dialog and these names showed up when the mouse is over a particular port.