I have a system that creates 9 groups of aggregated data from a single table–so I can further define specific values for each of those 9 groups based on months&years. Works great.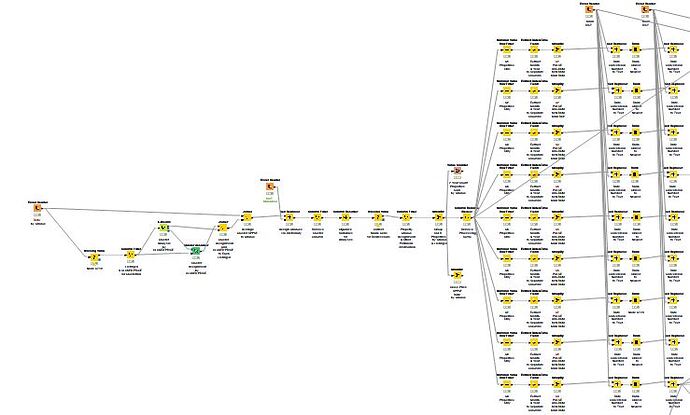 each of the 9 groups outputs the below data, which I can then chart and present online via google data studio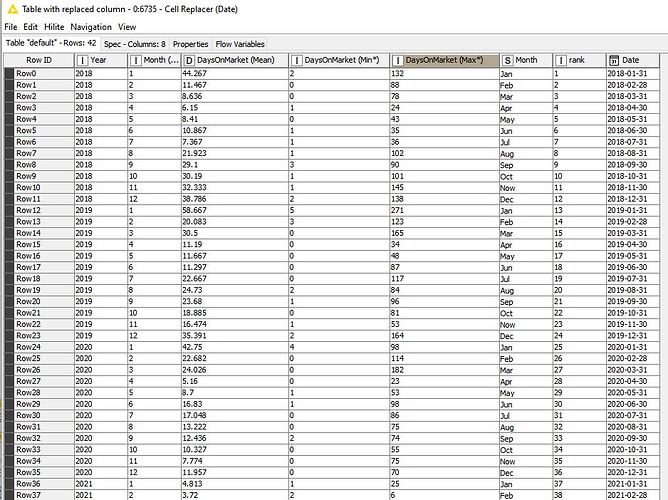 My problem lies in some of the 9 groups not having data for particular months&years, such as seen below. The current max rows are 42, with some data sets having only half that number of rows–since there was no data for the progressive months&years.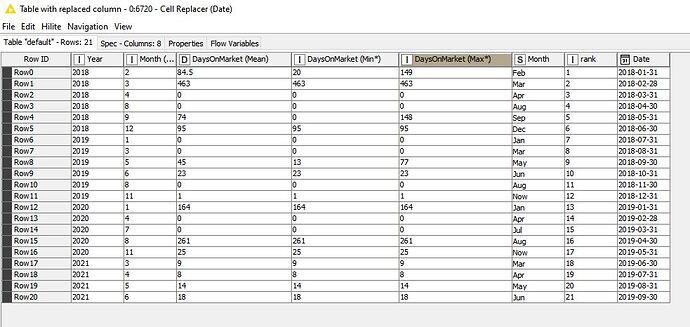 What I want to do is "force" all 9 output tables to have the same number of rows (in this example 42) and column headers–within the tables coming up short on months&years blank. But the added rows must be in chronological order, not simply appended at the end of the table using node "add empty rows". I can then use a node to either use prior values or averaged values to replace the blank data cells within the inserted chronological rows.
I need to force all 9 tables to have the same number of rows and columns and column headers, with any of the 9 sets coming up short of the current maximum of 42 "auto populating" missing rows in the order based on months&years as you see in the output tables.
thanks!