Hi all,
First of all, I am quite new to KNIME. Having visited the KNIME Spring Summit in the past week I can nog officially call myself a KNIME enthousiast.
I created a wrapped metanode to provide me with more information about a join (and mismatches) in the fourth output port: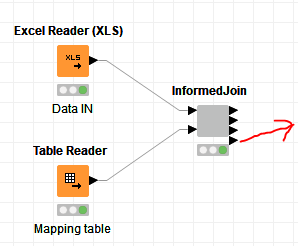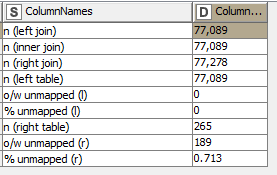 The first three output ports are the left join, inner join and right join.
I find this useful, but want to apply a finishing touch to make it more convenient to reuse in other workflows. As of now I have to pick the columns to be joined three times (for the left, inner and right join sperately):
I searched for a flow variable that I can use and pass to the latter two after configuring only the first - if possible it would be even better if this could be configured without entering (ctrl+double click) the wrapped metanode. I found "getLeftJoinColumns()" but cannot find this in the flow variables tab.
Any ideas on how to solve this?
Thanks!