Hello knimers,
I try to install a certain package called epo_ops (more information: python-epo-ops-client · PyPI) but I do not know how I can handle the installation of external packages.
I already implemented a Conda Environment Propagation to start a certain python code within knime.
Here are my packages I have installed until yet…: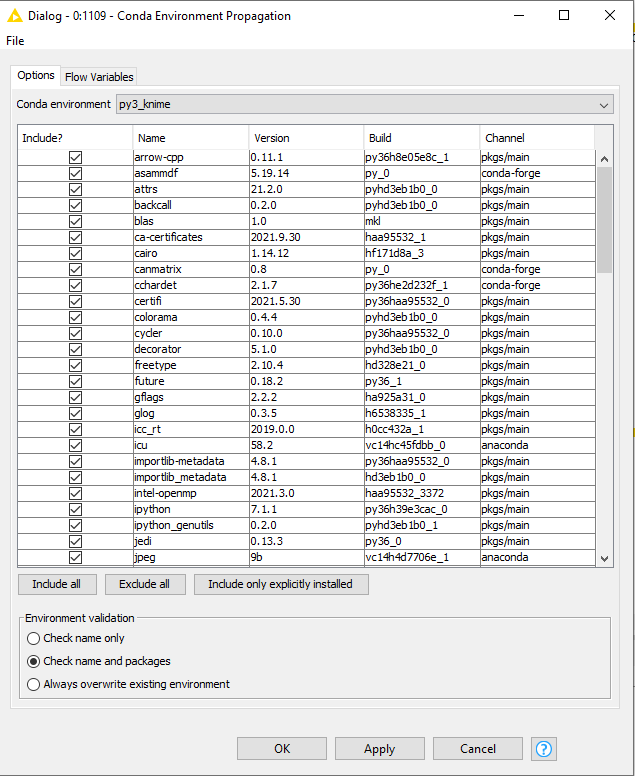 I already used the installation tutorial of the following link:
/Conda Environment Propagation – KNIME Hub
Furthermore I tried to handle this with
pip install python-epo-ops-client
via the anaconda prompt but there is a error message left:
No module named 'epo_ops'
Traceback (most recent call last):
File "", line 2, in
ModuleNotFoundError: No module named 'epo_ops'
Can you help me to install this package ?
BR Bastian