Hi,
there are already several posts concerning Integer to Double, but from my point of view it is still not solved. How do I turn multiple integer columns automatically in to double columns?
There is a node double to int, but the other direction is still missing (int to double).
The Math formula (multi column) does the job [Integer to Double Using Math], but strangely only for manual column selection. Why is the type selection missing? I have many int columns distributed amoung double columns and would like to select all int columns…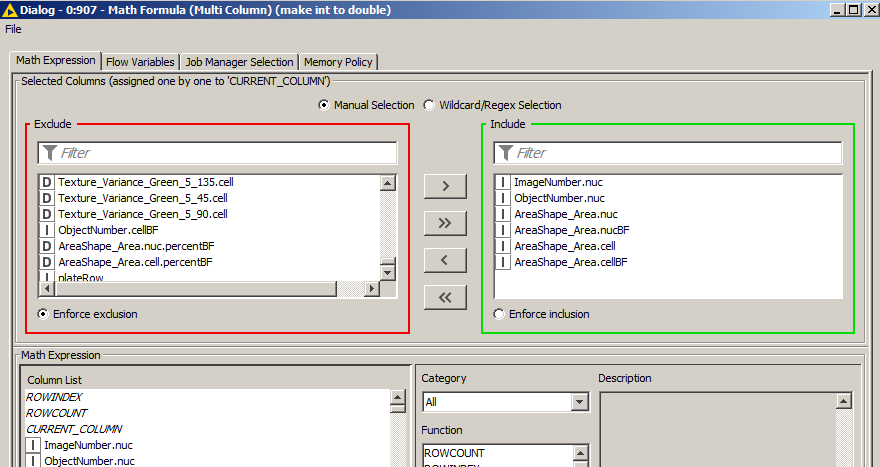 .
Using other options and suggestions, like column rename or string to number and number to string are also not automatical, dont actually change the value type or are not intuitive (to go via string) from my point of view. (for posts see here: [Integer to Double - Maybe a small bug in KNIME?] or here [Integer2Double node])
My suggesttion: make Type Selection available in Math Formula (Multi Column)
…or did I miss anything and you have another smart way of doing the job?
Cheers!
Martin