Hi all,
I want to build a workflow that allows me to have an interactive Scatter plot made after a Linear Correlation node. Basically, the objective would be to plot the data related with a given threshold of correlation…
Ive got the workflow ready up to the Linear Correlation node, but I'm stuck on the next steps…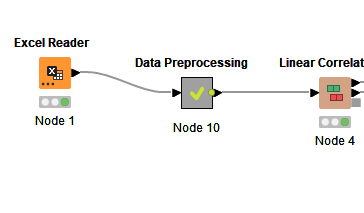 Any ideas on how to do it?
Thanks!