Hi!! Knime Experts, Hope you are doing well.
I am facing issue related to data reading…
I have use node MongoDB Reader to get data from MongoDB server/compass…
There is data in MongoDB Server,but while i am importing it into knime using MongoDB Reader node its showing as empty.
For, example I am importing table name "T001W" from MongoDB server which has 3 columns and 406 rows, but when i am importing same table in Knime using MongoDB Reader there its showing empty…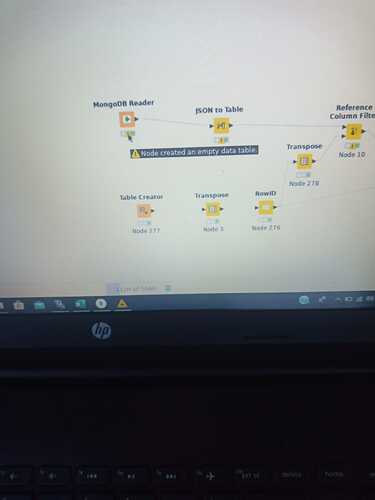 Please guide on same.
Thanks in advance.!!