Hi everyone. I'm new to KNIME, and trying to do a few things I have very little experience with. I'm trying to connect to an API, download a JSON file, and convert it to a table.
I have a URL for the API request, which works just fine for outputting a JSON when I paste it into a browser, but when I try using KNIME to get this into a usable data form, I'm not having any luck.
Here's a screenshot of how I've configured the GET Request Tool: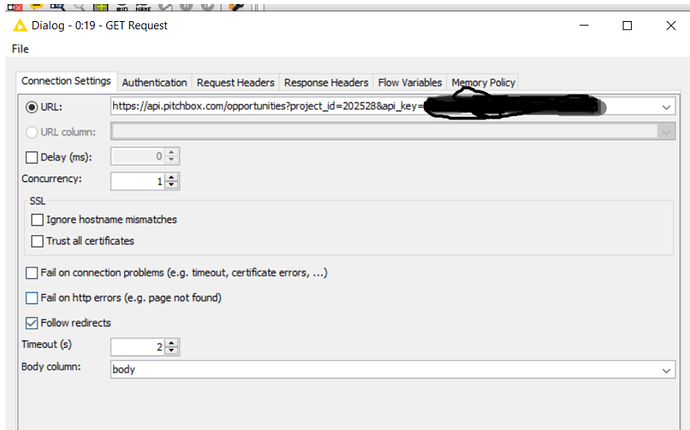 I've left almost everything at the default values in the tool, except that I checked the box to "Extract all headers" in the "Response Headers" section.
The response headers seem to come out just fine, but I get a "?" value in the json body. See here:



When I hover my mouse over the ?, it says "Missing Value: (not supported content encoding: none)


So, I think there's some issue with how the GET Request node is configured, but I'm not quite sure what to do. I've tried using some of the JSON nodes to convert it to a table, but I don't really know what I'm doing there, and I think my process is failing in the GET Request, so there's no data to convert to table using JSON nodes.
Any ideas?