My understanding is that the "truncate prefix" option in the File Uploader node should truncate the prefix from the source URI to keep only the subdirectories within the search path (coming from the List Files node).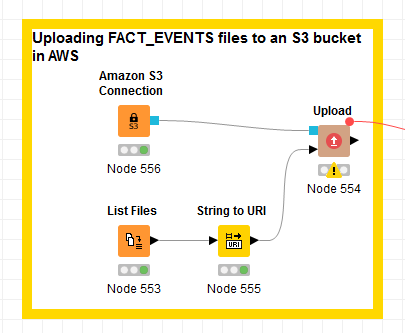 E.g: source file is in c:\files\FACT_EVENTS\2018\01
target directory is in s3://FACT_EVENTS
prefix is c:\files\FACT_EVENTS
so that the 2018/01 gets created in S3 below FACT_EVENTS
Unfortunately, it keeps creating a directory with an empty name and, below, the following structure: files/FACT_EVENTS/2018/01.
In other words, the source path is not truncated.
Has anyone a successful experience using this node?