Hello everyone,
Issue: I am having a problem with creating report, which contains R view generated visuals, using reporting Report HTML /PDF writer nodes.
What I need to achieve: I would like to create a report (mostly in HTML) using visuals generated via R ggplot as it is highly customizable and suits my needs for image requirements for my reports.
What I tried:
For test purposes, I created two visuals, i.e. (1) one stacked bar chart in ggplot which was sent to output via Image Output Widget and (1) one bar chart using knime original node, within a component. And using the component configuration I created a layout for my (hypothetical) report as can be seen in the below image: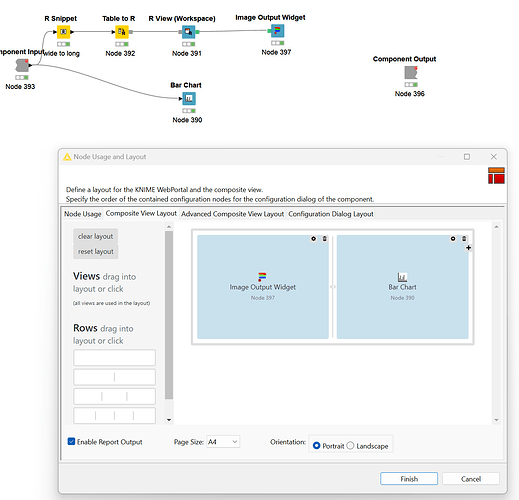 Then I checked whether the component is producing the two charts, which worked as supposed: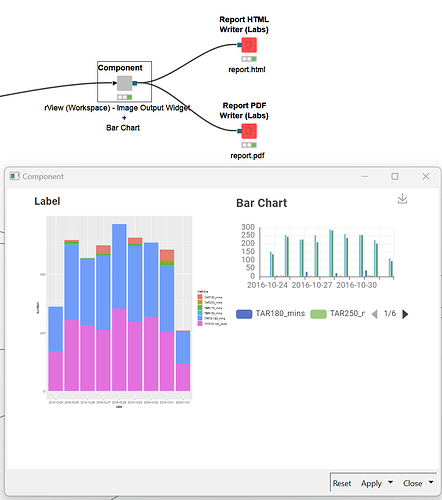 And when I extracted the report using Report HTML/PDF Writer (Labs) nodes, none of them were able to output the image produced by R view: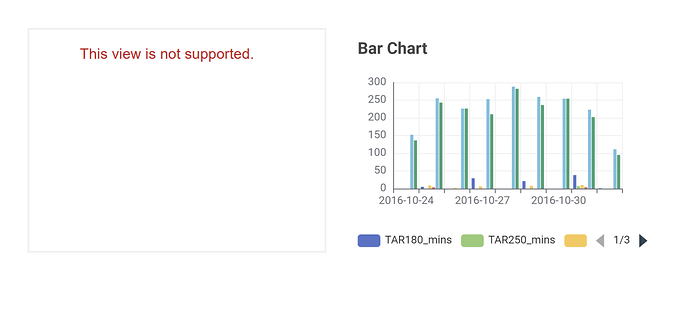 It would be wonderful if any of you had an idea on how I could write R generated images into HMTL reports.
Thank you so much in advance!

Odko