Hi everyone,
I'm trying the Google_​Search_​Console_​API workflow by @qqilihq
The very first node - OAuth Connector [BETA] - seems to be broken since I click the button Authorize Access and then:
I get to my browser asking for the Google Account to login
I give consent to access the Google Cloud Project I created and click Continue
I get the following error in my browser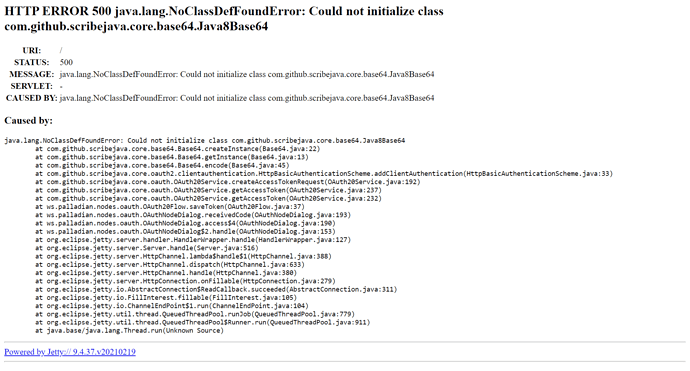 I guess it is a question of wrong ScribeJava reference in Github or something like that - as I can see here - but I'm not really the right person to exactly understand what's happening.
Is there any way to solve this or is it just me to encounter this error?
Thanks in advance!