Hi all, I have two tables called users and campaign, attached sample .xlsx below.
users shows the users created through the campaigns.
campaign shows the cost for each running campaign per day.
sample_dataset.xlsx (11.5 KB)
I want to find the cost for each user created per day and per campaign. Note that, not every day there is a user created from a campaign.
Here is the desired outcome: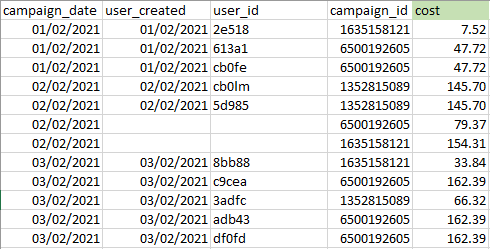 How can I achieve this?