I have a basic process that calls data from Statistics Canada (aka "StatCan"). The data pull appears successful, but I'm having trouble understanding what to do next to get the data in a table I can use.
Here is the overall process: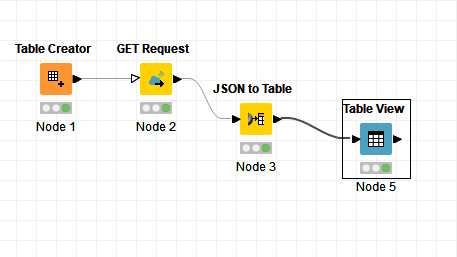 Here is the resulting view, bare in mind that the rows are actually columns: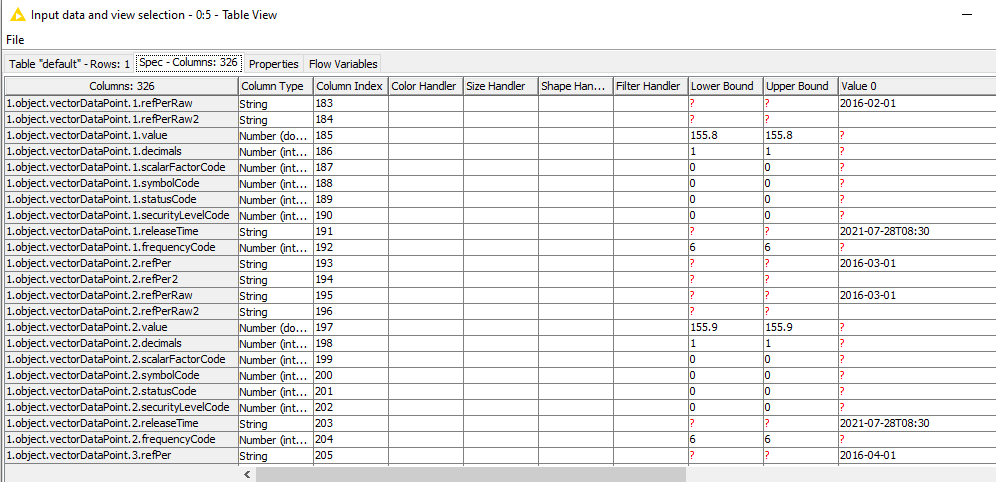 The desired result is such that essentially I should have date in one column, and the values in the second column (which in this case, appears to be in two places: lower and upper bound).
Here are my settings:
Table Creator
https://www150.statcan.gc.ca/t1/wds/rest/getDataFromVectorByReferencePeriodRange?vectorIds=41691162,41713464&startRefPeriod=2016-01-01&endReferencePeriod=2017-01-01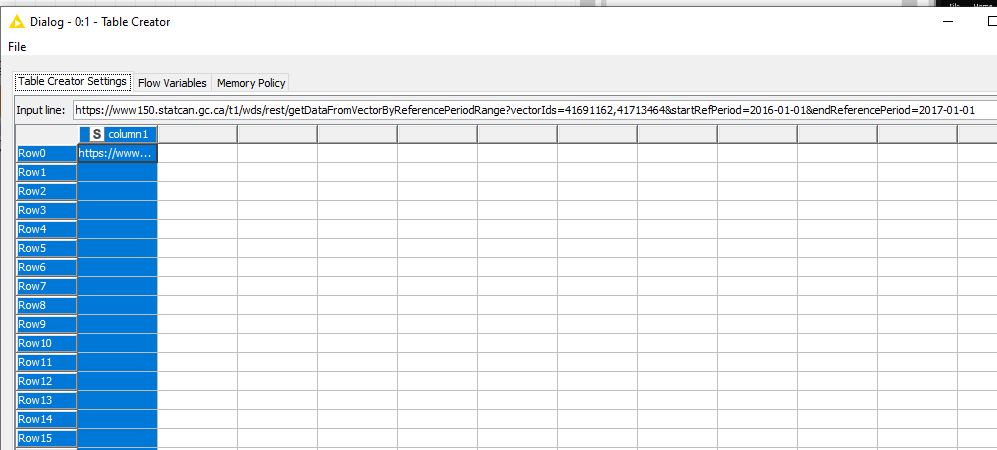 Get Request

JSON to Table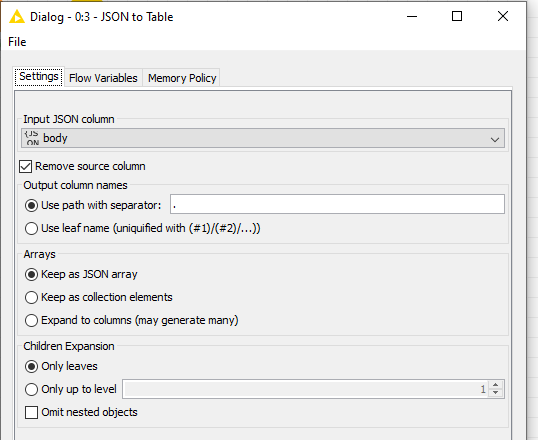 Table View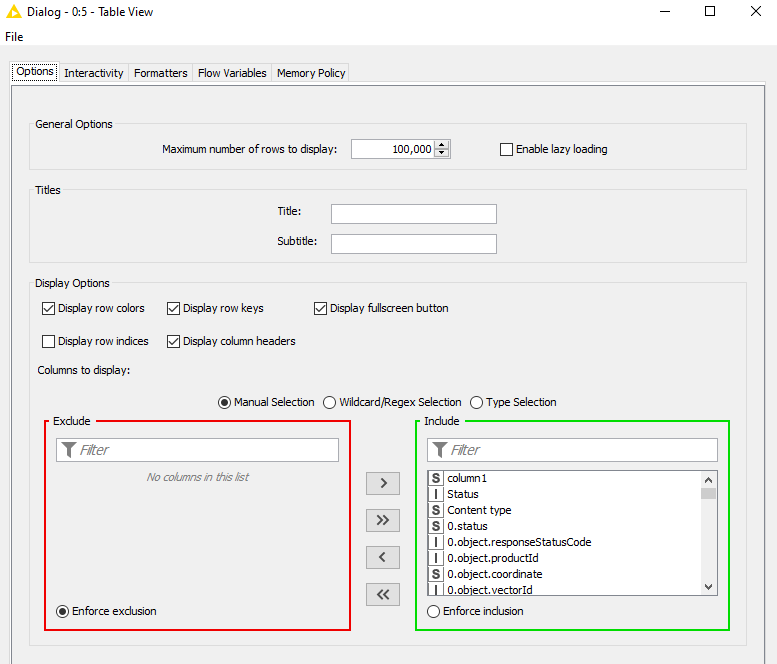 Advice and help would be appreciated.