Hello, I am trying to parse a JSON to a table with JSON Path (ive already tried JSON to Table but it does not work because it freezes). I think the problem is with the JSON file structure because it does not has arrays.
Here is the JSON im trying to parse: vacunadosmonitor.json (582.7 KB)
And here are a couple of screenshots to explain better what i am trying to do: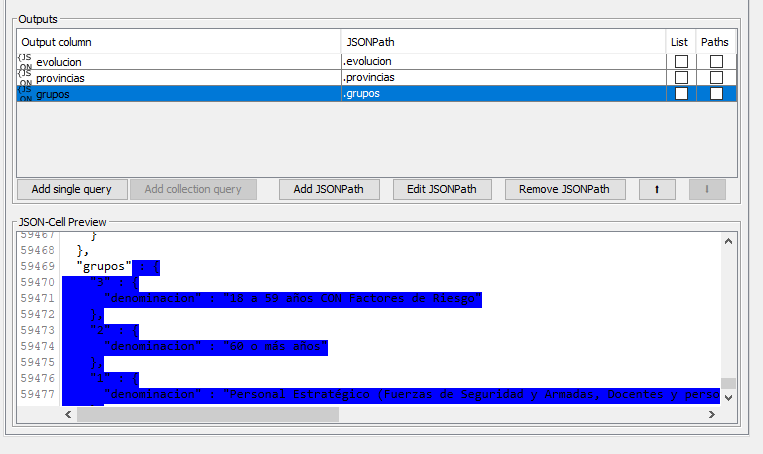 So here im splitting by the 3 main parts of the file: evolution, states and groups, what i need to do now is for each of these parts get (for example in groups) id and description:


But here i dont have and array so i cant use [*] in JSON path or ungroup, also i cant figure out how to get the key (for example 3).
I have a similar problem with states and evolution.
Thank you for you time, regards!
edit: i forgot to say that ive already tried JSON to XML and XPath but it says "xml document structure must start and end in the same…" error and i think its a bug because it happens with others XML files using XML reader and we've checked those files and are ok.