Dear team,
I am relatively new in integrating application with KAFKA.
I am trying to get KNIME integrated with our KAFKA cluster within the company.
I successfully configured the KAFKA connector node. However when connecting it to the KAFKA producer and consumer is giving me the below error.
KAFKA Producer --> ERROR Kafka Producer 7:31 Execute failed: org.apache.kafka.common.errors.CorruptRecordException: This message has failed its CRC checksum, exceeds the valid size, or is otherwise corrupt.
KAFKA Consumer -->ERROR Kafka Consumer 7:33 Execute failed: org.apache.kafka.common.errors.SerializationException: Size of data received by LongDeserializer is not 8
I already tried reducing the max no. of messages per poll and increasing the poll timeout.
Also in advanced setting I have tried setting th ekey value to auto.offset.reset=earliest.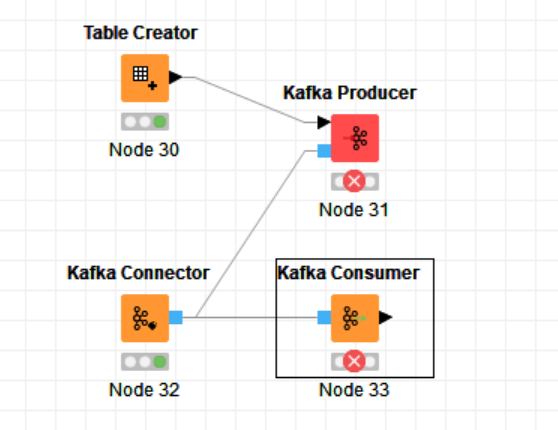 Any help in this regard is highly appreciated.
Best Regards,
Jeff