Hello,
The new Knime 3.6.1 runs now much better with the Keras Integration and i dont received any Backend Error for today.
My Question ist now, what is the right approche to set the Optimizer as a flow variable in the Keras Network Learner. I want to Test different configurations that are stored in an excel file and loop through each setting that I define in there. Here is a snippet from that file.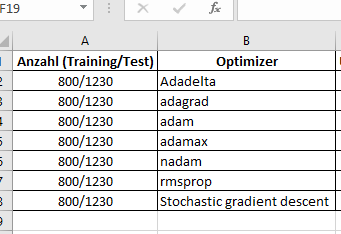 When I try to set that in the Kearas Keras Learner Node it shows the folloing Error.


I also tried diffrent Strings e.g. [RMSPROP, RMSProp, rmsprop]
Ralph