Hi
Yesterday I updated to 3.7 and since then my interactive view of a wrapped metanode view seven views won't show anything. I get a blank whie page. When I open the views one by one everything looks ok.
The console will stay empty too.
The screenshot shows the log-file (cleaned before starting the view) nad the blank interactive view.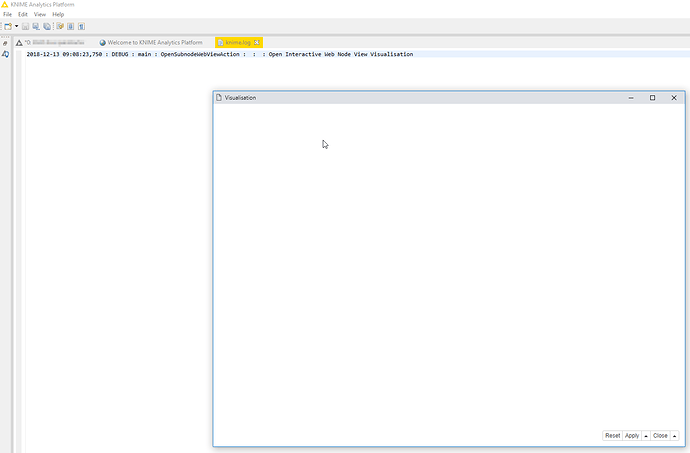 Does anybody have an idea what is wrong here?