Hi,
I have updated to the new KNIME 4.2 Analytic Platform. (MacOS) As first step I have tried to configure my Python setup inside the preferences. There I received an error at the moment I select the "Python" configuration area. "The currently displayed page contains invalid values". (The same is true for the "Python Deep Learning" configuration area)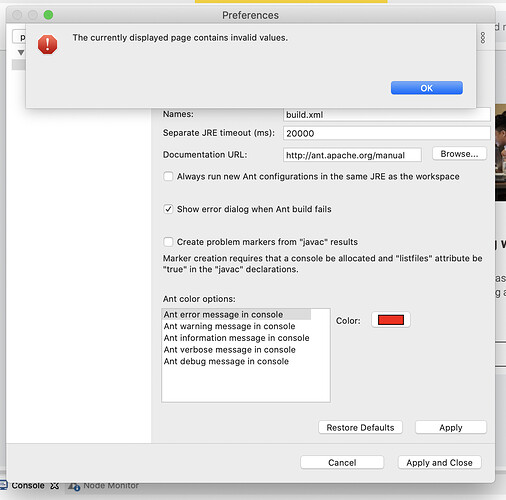 I can not access the page directly. Af a few "click-arounds" inside the preferences I can see the configuration page, but there I can not configure something.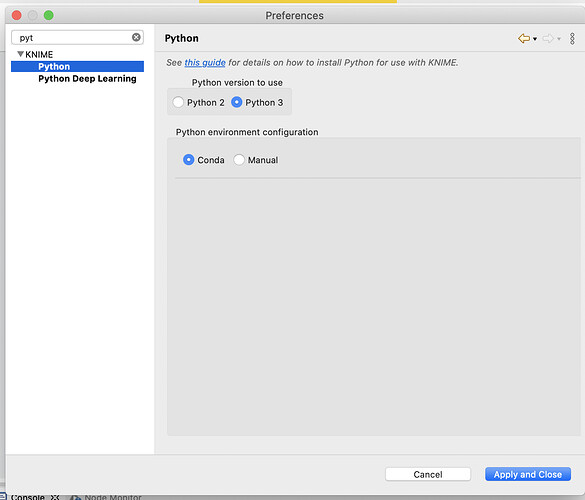 Based on this missing configuration the Python-Nodes are not working. I tried to export and import the configuration form my KNIME 4.1.3 installation (where Python worked fine). But this does not solve the issue.
Could you please support me?
Thanks in Advanced.
Best Regards
André