My student encountered this message. He tried to uninstall and reinstall KNIME but it would not let him.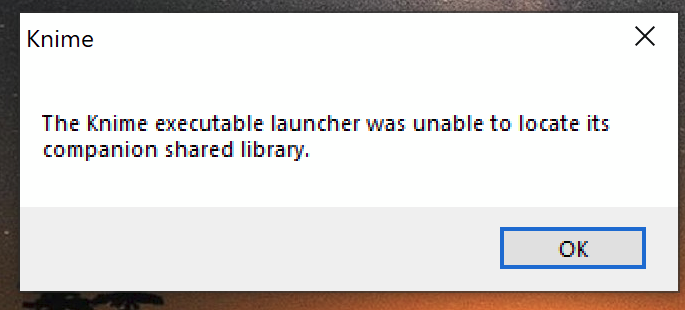 This is his message: "my Knime application was working yesterday 11/12 when I was working on my project, however when I tried to open it today I got this error message and I am not sure how to solve this issue. When I tried to uninstall Knime and reinstall it, it would not let me."
Any help would be appreciated.