I am comparing KNIME Random Forest and H2O Random Forest variable importance results after running a series of 104 variables through loops. (Prior I completed several variable reduction tactics to bring the variables from 200+ to the reduced 104.)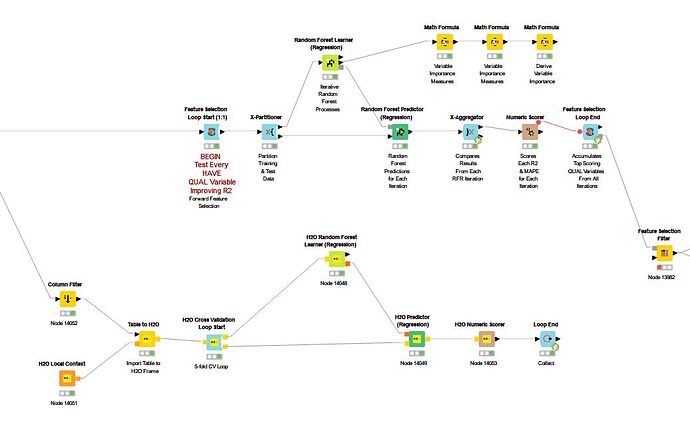 The KNIME Feature Selection Loop Start node allows me to designate to stop at the top 50 scoring variables from the 104 in the reduced table. However, I see no way to set this up in the H2O Cross Validation Loop Start–so it scores all 104 variables–thus making the side-by-side comparison of each variable's results from the two processes very inaccurate.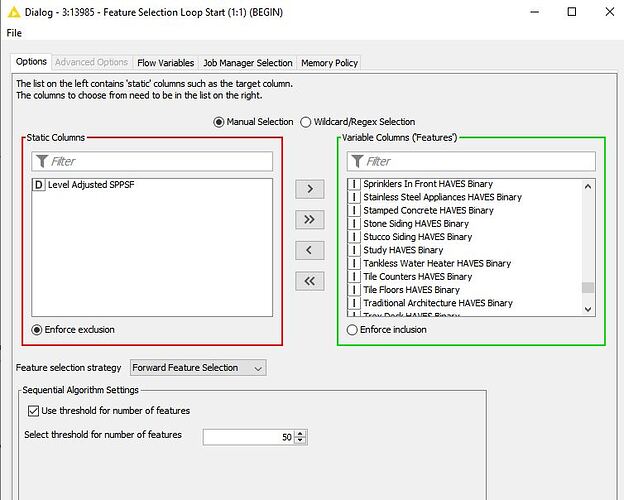 How can I set up the H2O Loop to stop with the top fifty scoring variables instead of using the full 104 available which "waters down" each variable's importance score?
Thanks for your input.