I installed KNIME 4.2.1 under CentOS7. After starting KNIME-Analytics Plattform there is a mistake in zooming Windows of the KNIME-Workbench. Everything runs fine, but i can't zoom the main working window and they fill only max. the half of possible windows size?! Well, under this circumstances it is very dificult to work. I tried to use several different themes, but without positive success.
I found the following message in the knime error.log output on the console output:
KNIME:25687): Gtk-CRITICAL **: 12:01:46.834: gtk_box_gadget_distribute: assertion 'size >= 0' failed in GtkScrollbar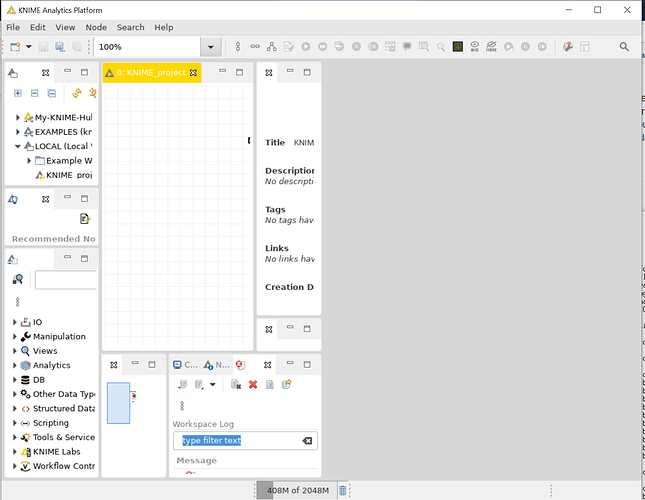 BTW: I did the same under Kubuntu-Linux -> everythings works fine and look beautiful too.