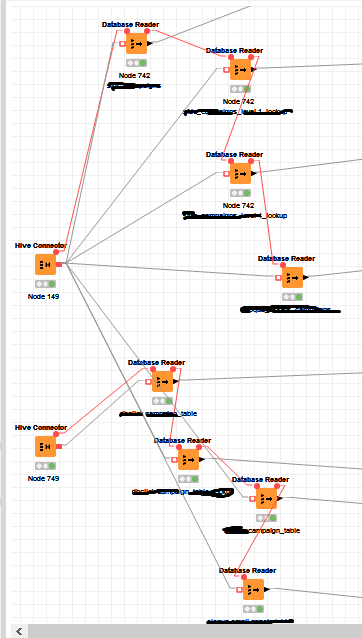 I have attached part of the workflow where I read the tables using database reader, make some transformations and write the table back to the databse using pythong script (web hdfs). The database reader runs in my local (I have set the timeout value to be much higher). When I put in the KNIME server, it fails as it is only set to 15 seconds.
Is there a way to increase this value in the KNIME server?
Alternatively, is there a better way of doing it?