Hi all,
I want to use the SharePoint online Connector and I need to control the "Working Directory" with a variable.
Everytime I reset the Workflow, I get the warning: "Invalid Settings: Working directory must be an absolute path that starts with '/'." and I can not save the config and therefore not run the workflow.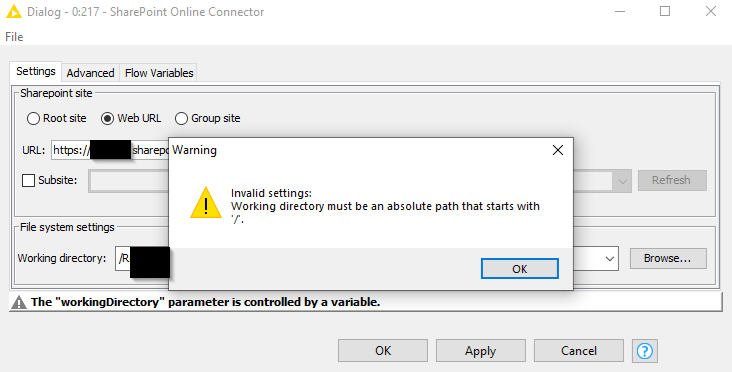 It must be a bug, because the variable starts with a '/' and even if I use a direct path (via "Browse…") as alternative I get the same warning.
I don't know what to do else, do you have any idea?
Thank you in advance!
Sarah