I've checked the forum notes and can't find a solution to my problem.
Leading up to error: there's a lot of processing, but when I use Groupby it always converts my Integers to Strings. I need to convert them back to Integers for a series of regressions and other math analyses.
The particular Integers are four-digit numeric IDs for varying categories.
When I try to convert String to Number I get the error "WARN String To Number 0:4485 Values in 203 cells could not be parsed, first error: '5004, 5005, 5005, 5004, 5005, 5005, 5005, 5005, 5005, 5005, 5005, 5005, 5005, 5005, 5005, 5005, 5005, 5005, 5007, 5005, 5005, 5005, 5005, 5005, 5005, 5005' (RowKey: Row0, Position: 6)
WARN String To Number 0:4485 Problems occurred, see Console messages."
Attached are my screenshots and data set. I am guessing it may have something to do with me combining columns and creating long arrays of data–but I need the data in this configuration.
Thank you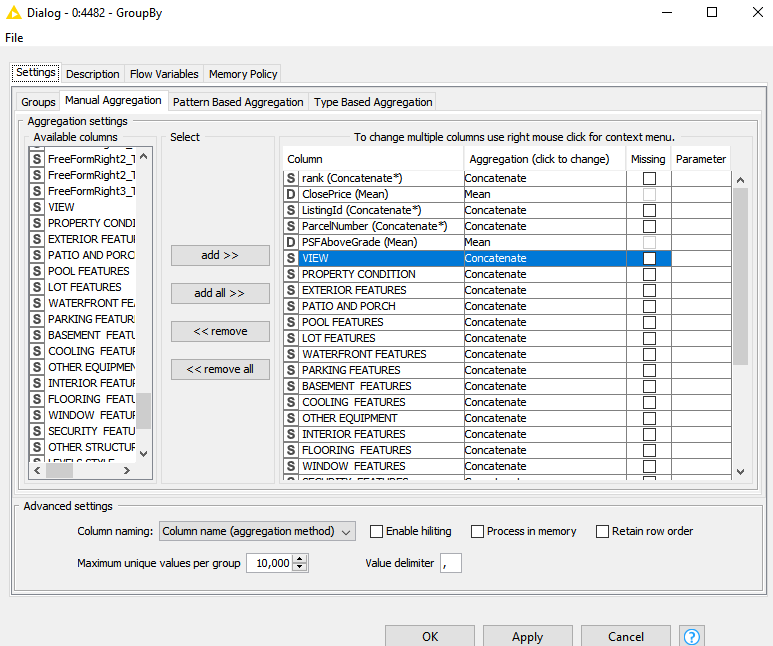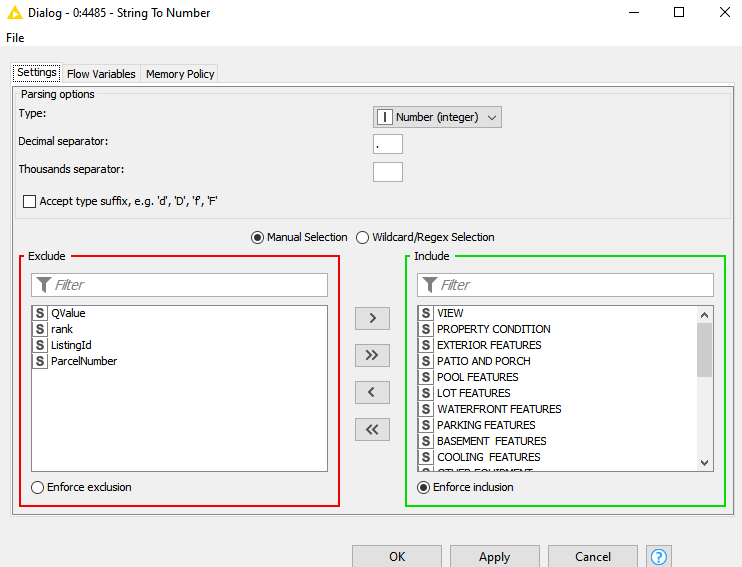 temp.xlsx
(56.5 KB)