Dear Knimers,
I have a situation very similar to the posts at Labeling individual points or clusters on a scatterplot?.
I don't know how to use R – nor have available time for learning it by now – for labeling individual points in a scatter plot, and it would make sense to visually identify some points (both key points or minor outliers) in my graph, depicted below. Besides, the data table is also attached.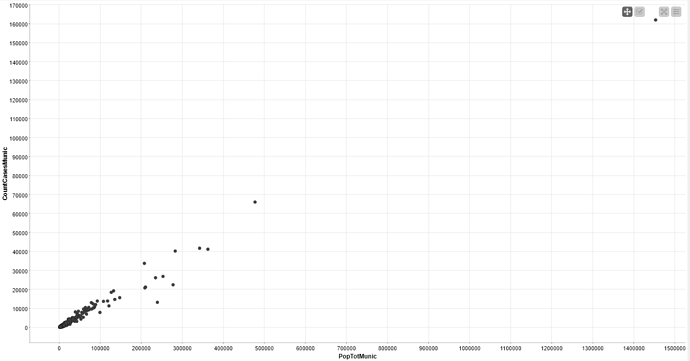 Munics_x_PoptTotMunic_x_CountCases_for_ScatterPlotLabelling.xlsx
(15.5 KB).
Another (not so little) aspect of my analysis is that I must plot the best line passing closest to these points. Using the node Linear Correlation, I got this correlation value:

, which seems to be consistent enough for a visualization. What node should I use for such representation? I tried a few options, but got no satisfactory result.
Can someone help me?