Hi there,
I want to forecast some data. I have been playing and reading about ARIMA but I find myself not being able to implement it, so I changed direction. I am currently using the meta nodes that Knime has included in the time series section and I have been able to succesfully (with some error) implement a regression.
Now I want to further deepen into the forecasting. If the last day is "190" I want to be able to extend the forecast to, for example, 290. Something like this.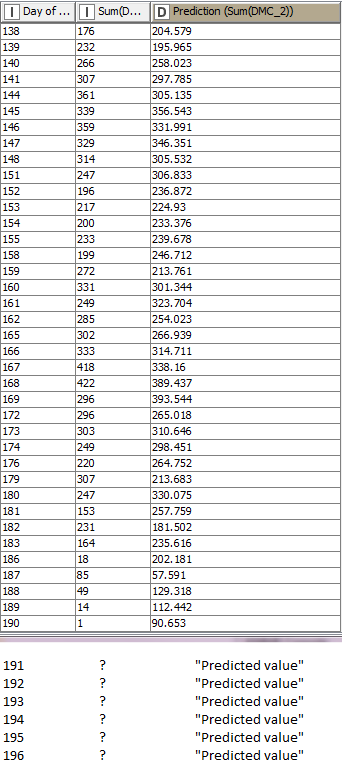 I was guessing I should use the Lag Column node but I am a bit lost right here.
I would also like to know more about time forecasting and I know there will be one course in october ([L4-TS] Introduction to Time Series Analysis - Online | KNIME) but I would like to know the do's and dont's, what method to use and what kind of data is best for what method, if anyone is willing to help.
Best regards!