I am completely new to KNIME and I will be honest I had no idea of its existence until a couple of weeks ago. So far I have thoroughly enjoyed the playing around with it and can't wait to learn more.
Suffice to say I have encountered my first problem. I have a folder with about 50 pipe delimited text files, following some example I have been using the following: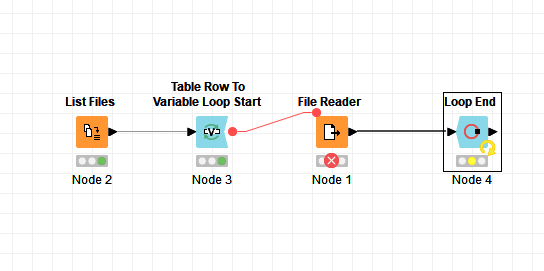 Everything works great until it comes to the File Reader when using the Loop Node. I get the message:
"Execute failed: Too many data elements (line: 1 (Row0), source:……"
I am suspecting that this may be related to a slight change in the file spec where two additional columns were added. Is this what would have caused this?
I would appreciate some guidance on how best to deal with this as I need to find some kind of workaround to cope with these scenarios.
Thank you.