HI,
I've noticed some odd results with the linear regression learner when the observations are constant.
Example…
Y = Unit sales. X = Avg Selling Price
Data set: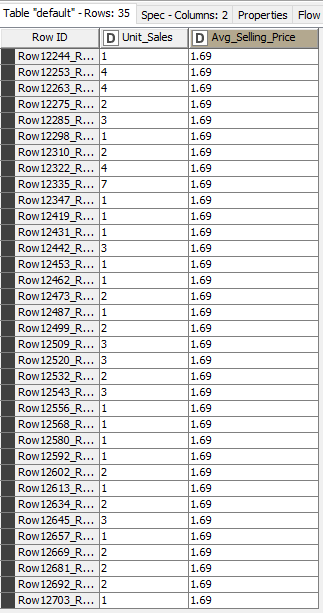 Linear Regression Learner Result:


Weka Linear Regression:

R LM(Unit_Sales~Avg_Selling_Price)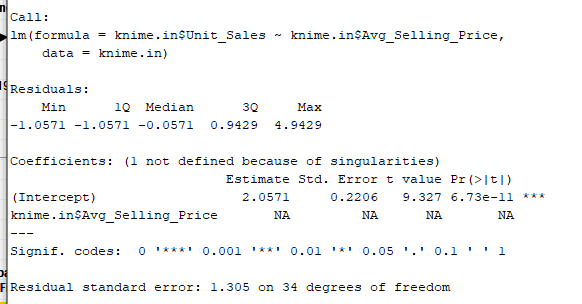 What's the best way to avoid erroneous results as pictured in the Linear Regression Learner? It seems as though the coefficient for the independent variable should be 0 or undefined.
Is there a setting I can change or a node that allows me to easily remove a group if all rows in the group are constant?
I'm doing thousands of linear regressions via a loop and taking the coefficient to calculate price elasticity, so it's important that I can get the correct avg_selling_price coefficient. Using the R snippet isn't a bad option, but it is much slower than the Linear Regression Learner (perhaps because I'm loading stargazer library to convert to a data frame?).
Thanks for your help and potential solutions