Hi,
I noticed that recently and on one site welcomed a more "Linux-like" behavior but now realize this inconsistency causes some major interoperability issues.
In essence the node "List Files/Folders" always uses "Linux-like" backwards slash. Windows apparently does things differently which requires workflows, in particular when handling files and folders, to be dynamically managed in order to share workflows properly.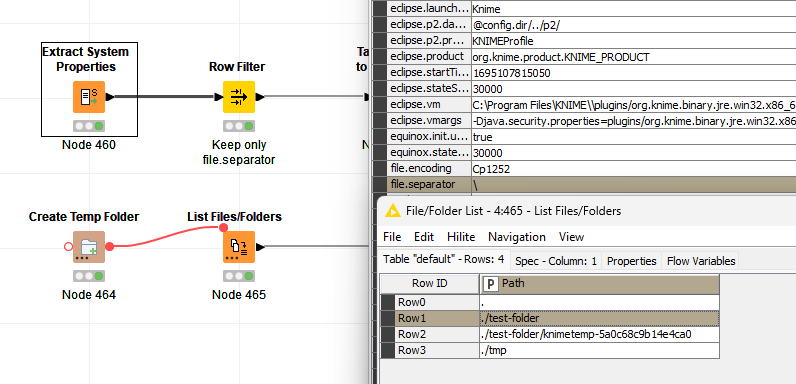 This might also become an issue when uploading a workflow, which was created on Windows, i.e. to a Knime Server which might run on Linux. The necessary manual adjustments are not only a point of failure but also hinder efficiency.
Best
Mike