Hello,
When I'm trying to deploy one of my workflow on our Knime Server, i'm getting an error about missing code Node (Table Row to Variable).
Our server is a KNIME Server Small for AWS, with the latest version.
So I don't understand why I'm having an issue with a core node.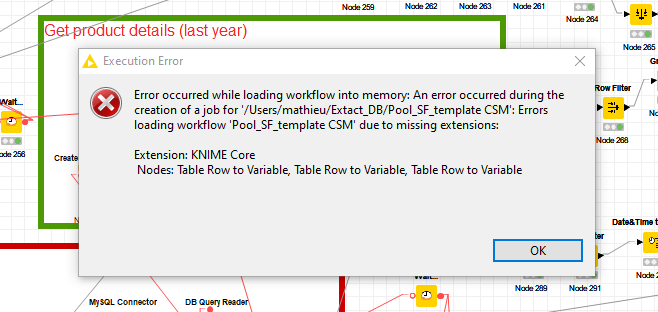 I guess it might come from the fact that there is a deprecated version of this node, but both version of this node are associated to the knime version 4.1
Table row to variable (Deprecated) : https://nodepit.com/node/org.knime.base.node.flowvariable.tablerowtovariable.TableToVariableNodeFactory
Table row to variable (ok)

Have you an idea how to solve this ?
thanks