Hello!
I have a component that uses a Local File Browser Configuration Node and I want the default file to be defined by a flow variable.
In the documentation of the node
and under options it is stated that:
Default File
The file that will be used during design time, i.e. when no file is provided by a component dialog.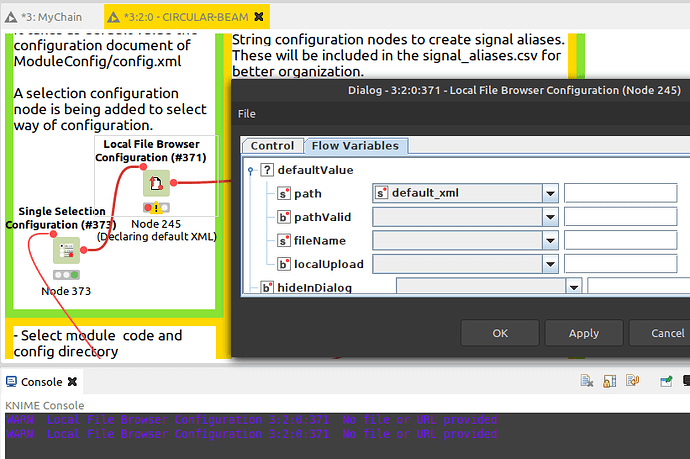 My problem is that I use a flow variable to define the default file and I want to leave the configuration dialog empty. A WARNING (which is not just a warning - it doesn't allow me to execute the node) that asks for a URL of a file to be declared under Control < Default File
even though the default file path is being controlled by a flow variable.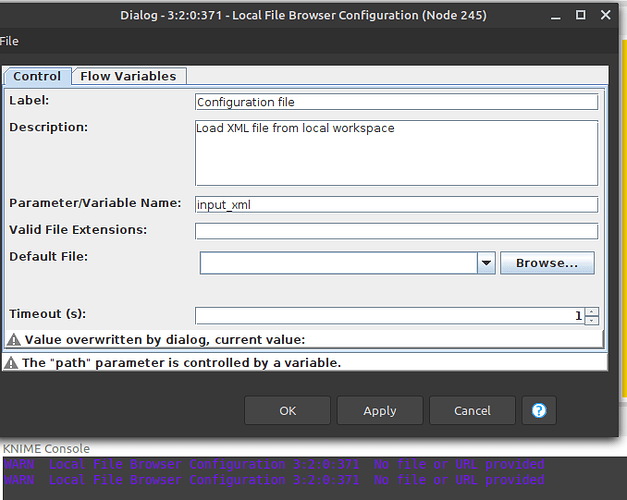 TL;DR why do I need to declare a default file when it's controlled by a flow variable?
Why is the warning stopping the execution?