Good morning / afternoon / evening
At the beginning of my day I had an issue with different date formats into a flow - which I solved. Then I thought it would be a good idea to create an .csv file with every date format I could think of in columns with examples. By doing this I would be able to test my flows for date handling from external data sources. And I would only have do this once.
In English we would say I went down a rabbit hole.
I have almost finished the flow to create this file.
https://hub.knime.com/frankcolumbo/spaces/Public/latest/TEST%20Dates%20Test%20File
The only thing I can not do is change the output. At the moment it cascades the results, like so: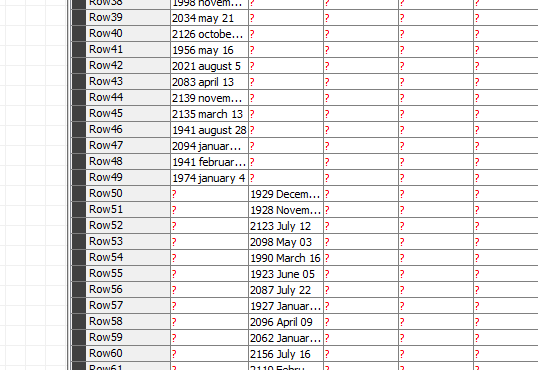 My main question is: How can change this so I have multiple columns but with 50 rows?
Secondary question: can you give me any examples or other language equivalents of "I went down the rabbit hole" please