Is there any way to find the "readiness" of your SMTP Host / Port within a KNIME workflow?
I want to accomplish the following within the loop of the workflow pictured below:
(1) Send an email
(2) Set wait = True
(3) Extract the "readiness" information for the SMTP Host / Port every second or so
(4) When the SMTP Host / Port is ready to send the next email, then set wait = False, and proceed to the next iteration of the loop.
Does anyone have any advice here? Obviously I could just choose a large waiting increment, but then on days when I send 1000s of emails, that takes a while. I would like to cut down on that time.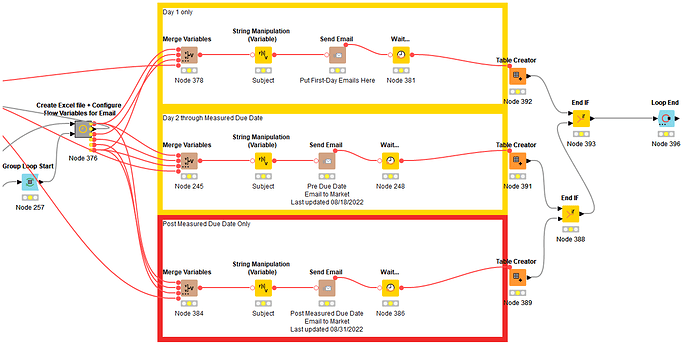 Best,
Richard