Reading the description for Low Variance filter I see this: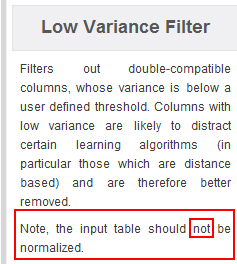 Note, the input table should not be normalized.
I always assumed all columns must be normalized to the same range or else the variance threshold will have a different effect on each column? Or does the node do internal normalization? Or is it a documentation error?