Hi everyone !
i'm new as a knime user and i'm facing a little problem. I would like to make a loop inside another loop but when i'm testing this, the second loop start stop at one iteration.
This is a picture of my workflow.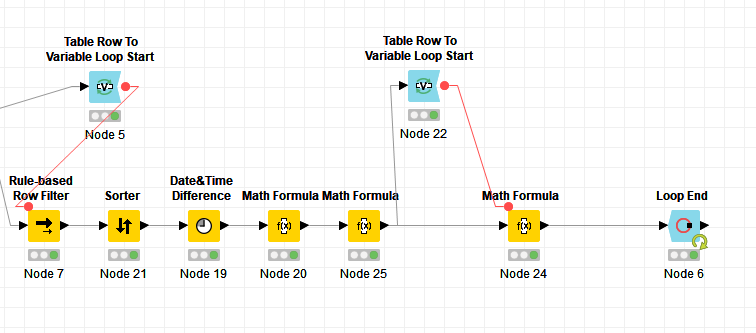 My objective is to do like a double loop
for
in programming language but on knime.
Thank you for your help !
Adrien