Hi,
When I create a new workflow in KNIME 4.0 and switch to BIRT, selecting the "Master Page" tab does not show the Master Page. All I can see is a gray void of space in the editor panel: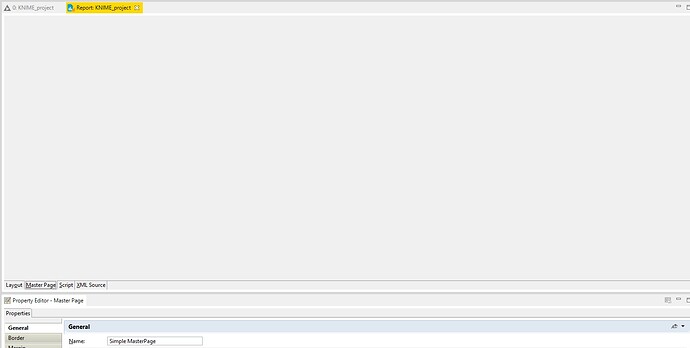 And the property editor does not switch to the selected tab automatically.
P.S. This problem does not occur for workflows I have created with previous versions of KNIME even if I have not created any reports. When I add a Data to Report node to an existing workflow which is created by the previous versions of KNIME, there are no such problems in BIRT.