Hi everyone!.
I recently moved from Alteryx to KNIME, I already read some articles and tutorials, still coulnd't find a module to check a cell value and compare it to a column name. I think this is necesay in order to achieve a project.
The scenario is as follows:
I have an excel file, that wotks as a template: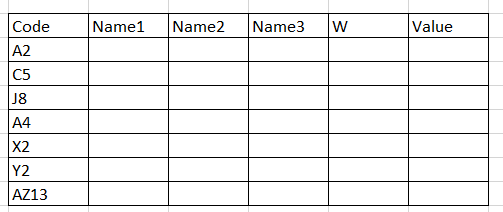 Then and Excel file that contains data that should be relocated in the template:

The way the data is merge, is with the match of the column names in the "Data" table, to the cell values of the column "Code" in the "template" table. So after the first line, the template now is as the image below: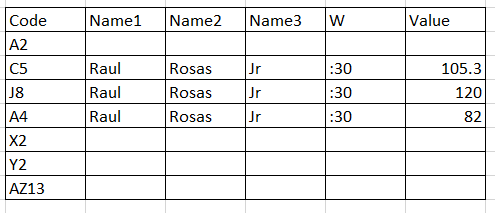 Then a fresh new template is added at the end and the values from the next row are added according to the match, for the next itteration que template is as follows: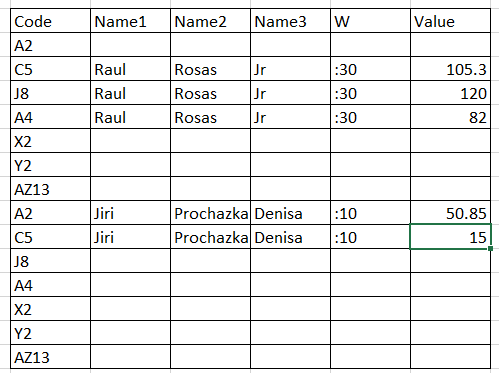 So far I just read the excel files on the workflow and filtered the empty columns in the "Data" table.
Any suggestion?, thanks in advance.