Hi all!!
I am stucked in a new workflow


I have one table with information

in each column I can have different values- for example in column "Combustible" I can receive different options, like "Diesel", "Electrico", "Gasolina" and I need to compare these values with the ones in other file named Codelist values :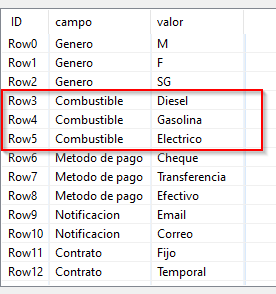 I excel I use the column match, to find values from one column in another one (I have to do the same in all the columns with codelist values)

I don't know how to do this in KNIME. I know I need to use two variables, one for the field and other for the value, but I get lost once I end the loop.
Any advice on how to approach this?
Thank you in advance
Here an example
Compare columns test.knwf (14.0 KB)