I simply want to calculate the average value in each column of the Math Formula Multi Column node–but not allow zeros in the cells to reduce the average value of the column.
For example, see column 4 below. I don't want all the zeros to take away from the value of 398.14. So if 398.14 and 402.68 are the only two non-zero values in the column I want my calculated average value to be 398.14 + 402.68 = 400.68, not some tiny number once all of the zeros in the column are added in.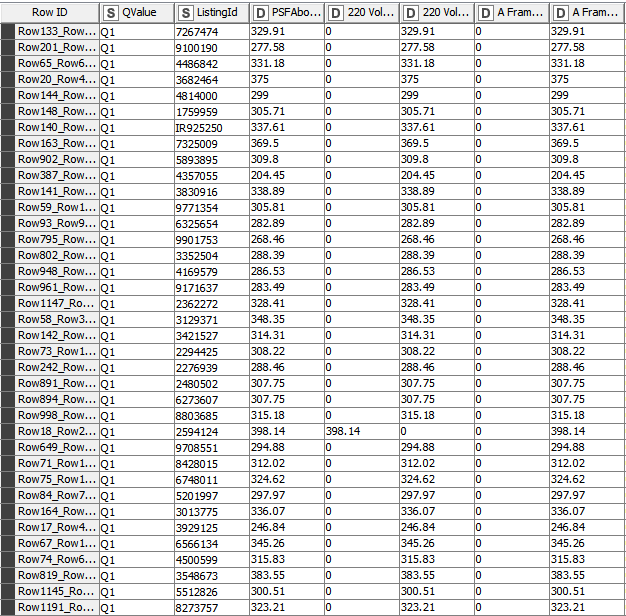 While the number of rows is the same, the number of non-zero values vary from 1 to 1600. So I can't just set a standard and divide each column's sum.
I feel stupid, but after half a day I just cannot figure out how to make the Math Formula do this.
Thanks