Hello all,
I have a folder with 50 tiff. files. Each tiff file is consisted of several slices (approx. 30-40) and from each slice i am extracting texture features through image features node. Is it possible to separate somehow the tiff files during the analysis and calculate, individually, mean values for each tiff file with out the need to run the workflow 50 times?
Below you can see the workflow i am using.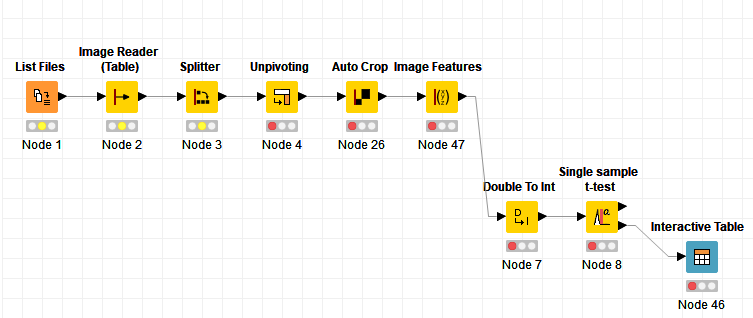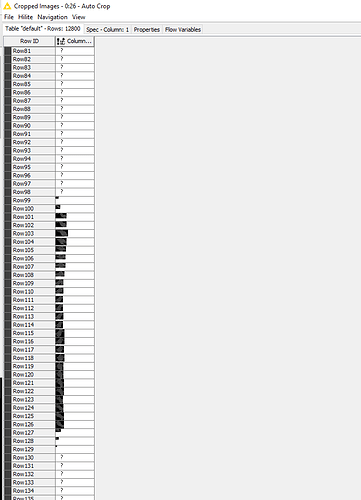 Above, is a screenshot from Auto crop node where i have loaded all my tiff files and i ended up with 12800 rows…I am not extracting features from all rows. Row 99 to 129 represents one tiff file and texture features are extracted from each image. One other tiff file is between 1621-1663.
So, is there a way to calculate separately the mean value of texture features for rows 99-129 and 1621-1663 and so on… and end up with 50 different mean values?
Hope this makes sense …
Thank you for your time…
Stephanos