I have a problem with a missing value node. Following configuration it should insert previous version, but instead there is a constant value inserted. When I tried same workflow but with significantly reduced data in the input it is working fine. Basically for 12 lines it is working great, for approx 3000 it fails completly.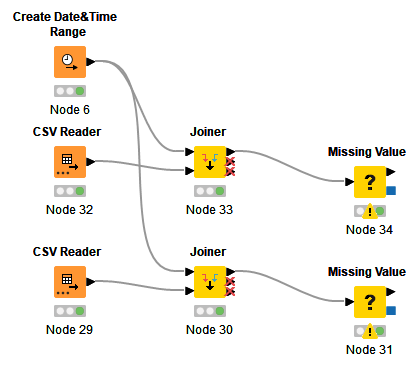 csv_read_missing_values.knwf (101.8 KB)
Has anyone faced such a behavior?