Hi,
I turn to you as I cannot find solution to my problem. I tried to find some answers on the web without success…
Well, I try to connect to MS SQL Server 2016 via the connector. I have installed today the latest Knime version (4.0.0).
Currently, I haven't succeeded in connecting to the server, as I always have the following error:
"ERROR Microsoft SQL Server Connector: Execute failed: Échec de l'ouverture de session de l'utilisateur" (> translation: User session failure).
I don't know why I have this error message, as I can connect to the DB via Microsoft PowerBI software with the same credentials.
Here is the screenshot of the SQL parameter window):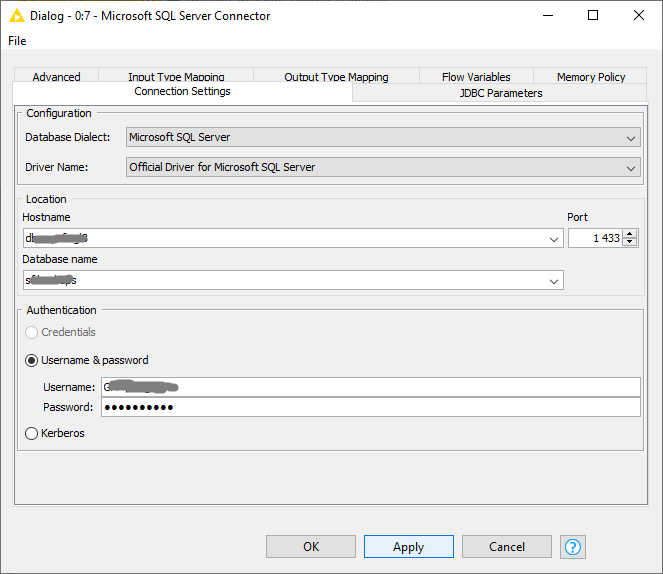 I have tried also to understand how to manage the java installation phase. For this I read a lot of different solution, but nothing worked…
So, i'm deseperate as it's the stage 0 to start working on the data flow… which I cannot start :(…
Here is the DAtabase parameters in File > Peeference > KNIME > Databases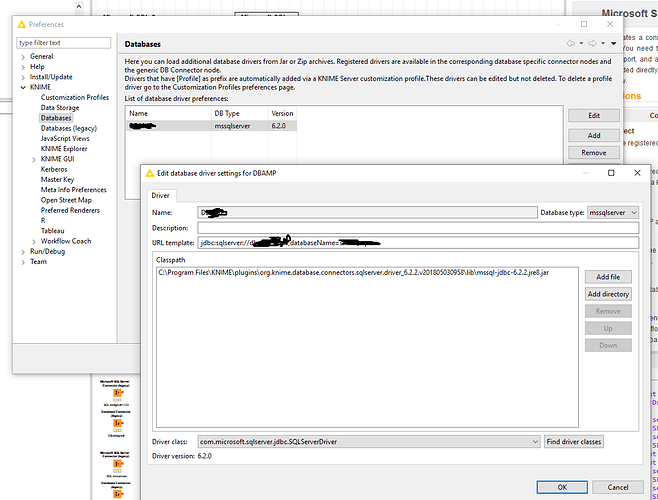 Does anybody have a suggestion?
Thanks in advance
Regards
Nikos