Hi,
i know this topic is discussed many times, but i didn't find a solution that helps.
I have a local Server on my SSMS 17 and want to connect it to KAP. First i downloaded the Driver for management studio 17 on this Website and open it. https://www.microsoft.com/de-DE/download/details.aspx?id=55539
This was inside:


I do not know what i do with this. (Sorry i am new to this…)
I tried to follow the database Documentation https://www.knime.com/database-documentation
but i failed at the first topic. My preferences Window looks different and i dont habe a Database Driver Option.
Here a Picture of my window:
File → Preferences→Knime→Databases???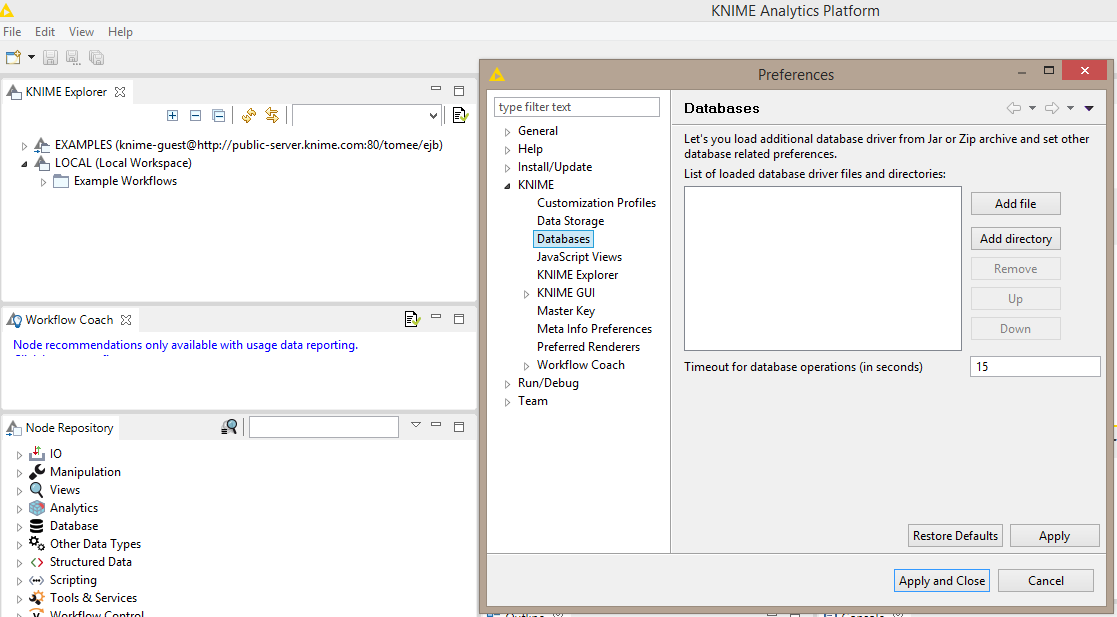 Thank you (and sorry for my bad english)