Hi everyone,
i'm struggling with an apparently easy task, but i can't figure out how to implement this.
Suppose to have many tables, with the very same structure, a [key] column and other columns: what i want to do is creating a loop that iterate trought that files and join them using that [key] column.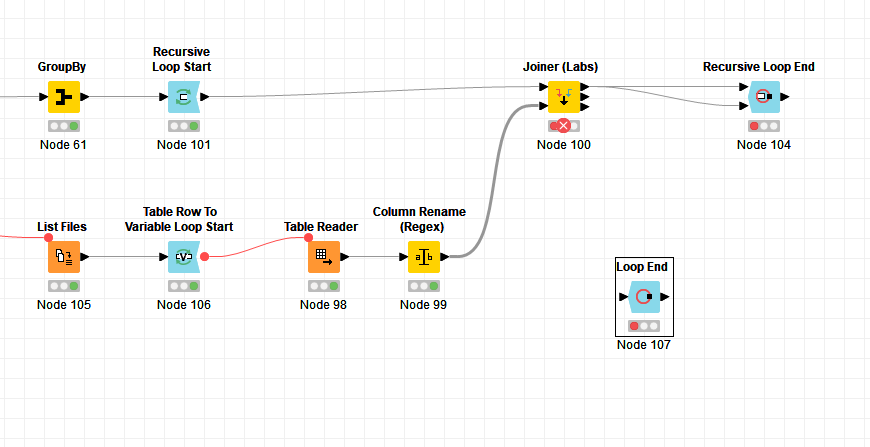 I just can't handle correctly the loop, resulting in a conflict (nesting/out of scope).
Any suggestion pls?
Luca