Good morning everyone,
I'm currently try to set a new flow for a multiple linear regression. I mean a linear regression that work on different target columns (defined by a "Column list loop start" node) and use a lot of values as predictors (more than 200) for each targeted column.
I'm currently facing 2 issues that rise some question:
Here is a list of the Statistics on Linear Regression and we can see there are no P>|t|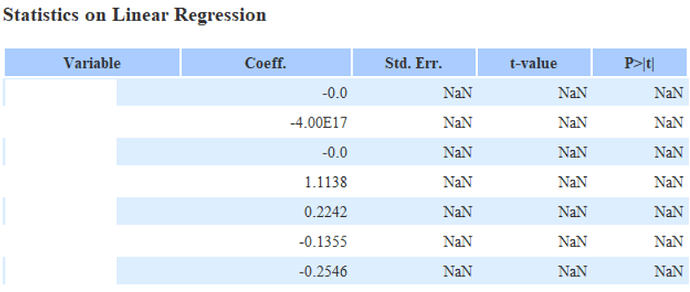 -Why is this happening?
-Will the backwards elimination work if I don't have P values for the predictors?
When I'm inserting the backwards elimination inside the column list loop, I have a problem with the "backwards feature elimination end" node.
In fact, in that node I have to set the target column and the predicted column to be compared to make the actual elimination
I can actually control the target column by using, as a flow variable, the column defined by the "column list loop start" node, but I cannot control the predicted column that will change name each iteration.
-Is there a way to control it by a wildcard for example (using Prediction)?
Please let me know and thank you in advance for your help.
Stefano